Glasses to hold VISION® dosimeter
LANDAUER provides a pair of glasses for the use of VISION lens dosimeter. The glasses are unleaded.
The glasses:
can be used for dosimetric monitoring or workstation studies
are unleaded, ultra light and discrete
can be used with or without eyeglasses
Because the glasses are not colored, they are comfortable and can be worn continuously.
Technical specifications
Material:
Frame: Nylon
Glasses: PC – 2.0 mm – Curve 10
Treatment of glasses: Colorless and scratch-proof
Weight: approx. 30 g
Marking:
Glasses: 1F
Frame: EN166 F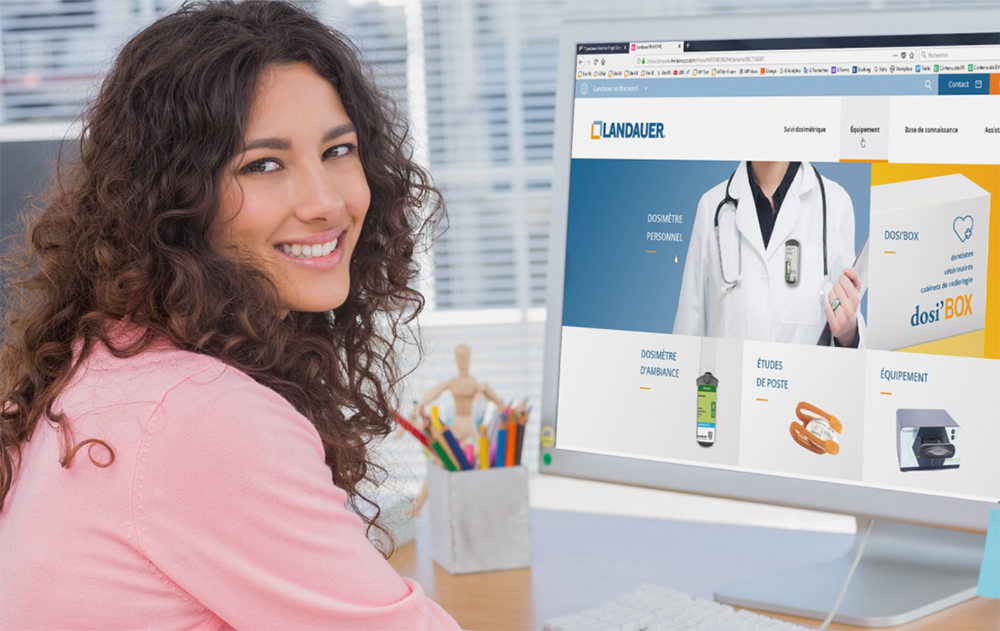 Services to accompany you on a daily basis
LANDAUER supports you beyond the provision of dosimeters. We help you manage efficiently and smoothly your dosimetry subscription.
LANDAUER provides you with:
the web platform « LANDAUER Direct » available 24h a day, 7 days a week, to manage your dosimetry monitoring
its customer service team
its technical assistance for complex requests and management of high dose alerts
Discover all our services!
Related accessories
Related Products