What is a dosimeter?
A dosimeter is an instrument which measures the radiation dose received by a person exposed to ionizing radiation during his professional activity.
Wearing a dosimeter is a legal obligation for exposed workers.
Avoid your dosimeter to be scanned
During the X-ray scan, a dose will be recorded by the dosimeter.
The dose received by the worker may be consequently over estimated and his medical follow-up affected.
Description
A dosimeter consists of several elements.
It is composed mainly of plastic components. Below, with a red background, are listed the components with metal parts.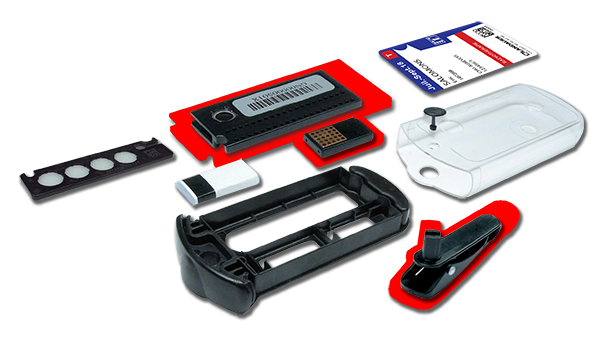 Detector
Imaging with its copper grill
With inside filters: aluminum, titanium & tin
The clip with its spring